A Message from KOH
All of us at Kaleidoscope of Hope Foundation, Inc (Kaleidoscope of Hope Ovarian Cancer Foundation) realize that the COVID-19 virus has affected everyone's lives. We are concerned for the health and well-being of all of our friends, families and supporters. We wish you safety and good health now and in the days ahead.
Take care of yourselves, your families and your neighbors.
The Board of Directors of Kaleidoscope of Hope
Passionate Activism
The Kaleidoscope of Hope Foundation Inc (KOH) raises funds and acts as the primary advocate for ovarian cancer activism in the New Jersey area. KOH was founded in 2000 by three ovarian cancer survivors who turned their experiences with ovarian cancer into passionate activism.
In the News
KOH sponsored malignant cell sensing canine Lucy featured in Southwest magazine
Lucy is our sponsored canine working in conjunction with Monell Chemical Senses Center.  Lucy is being trained to sense malignant ovarian cancer cells as a test for early detection.  Lucy and the entire program are featured in the February issue of Southwest magazine.  Click Here to read the article.
2018 Grantee
Kalpana Dorayappan, PhD, received an International Scholar Award from Ohio State University. She also presented a poster on the research KOH is helping to fund at the Society of Gynecologic Oncologists (SGO) Annual Meeting in March.
KOH September Walks 2021!


Sunday
September 12th, 2021
The Gail MacNeil
Morristown Walk

Saturday
September 19th, 2021
The Diane Castle
Lyndurst Walk

Saturday
September 25th, 2021
Valerie O'Rourke Foley
Bradley Beach Walk
Over $215,000 Raised in 2019!
Ovarian Cancer Survivor Stories
Early detection can greatly increase a woman's survival rate. KOH will feature a new survivor story frequently to help those fighting cancer realize that there is hope. See Stories
I was an active 39 year old mom with an 8 year old son and 10 year old daughter at the time of my diagnosis…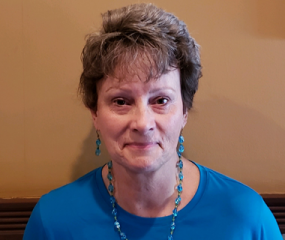 It was the fall of 2004 and I detected a symptom that was unusual for me.  I would feel a pull in the pelvic area…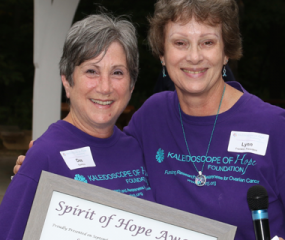 In 2005, one month after my 50th birthday, I was diagnosed with ovarian cancer…